Hughes Subaru is proud to present Cleveland Road Elementary School with a donation of prize-winning Books.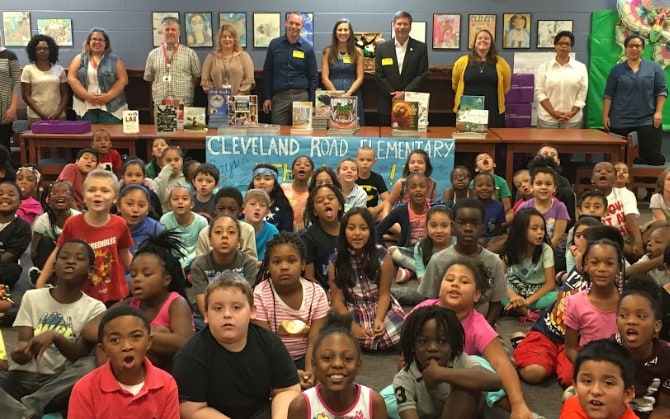 This donation is made possible by the Subaru Loves Learning Project in partnership with the Science Books & Films (SB&F) Project at the American Association for the Advancement of Science (AAAS). In 2015 Subaru created the Subaru Love Promise Campaign-a pledge to do right by the communities in which we all live and work. It is a promise to make a positive impact in the world by focusing on improving our neighborhoods and communities. The Subaru Loves Learning Book Donation Event is a program designed to donate outstanding, prize-winning books to schools. The goal is to engage young learners in the world of science and inspire them to want to learn more. These books are designed to supplement existing curriculum by supporting K-12 science, technology, engineering, and mathematics (STEM) education, while also helping to build reading and literacy skills.
All books have been awarded the AAAS/Subaru SB&F Prize (winners and finalists) for Excellence in Science Books. This prize celebrates outstanding science writing and illustration for children and young adults. The prizes are meant to encourage the writing and publishing of high-quality science books for all age groups. To support classroom learning, the AAAS also publishes classroom-ready, standards-based lesson plans that help teachers integrate these outstanding books into their teaching.
To learn more about the package of books offered, view our
complete list of AAAS/Subaru SB&F Prize winners and finalists.