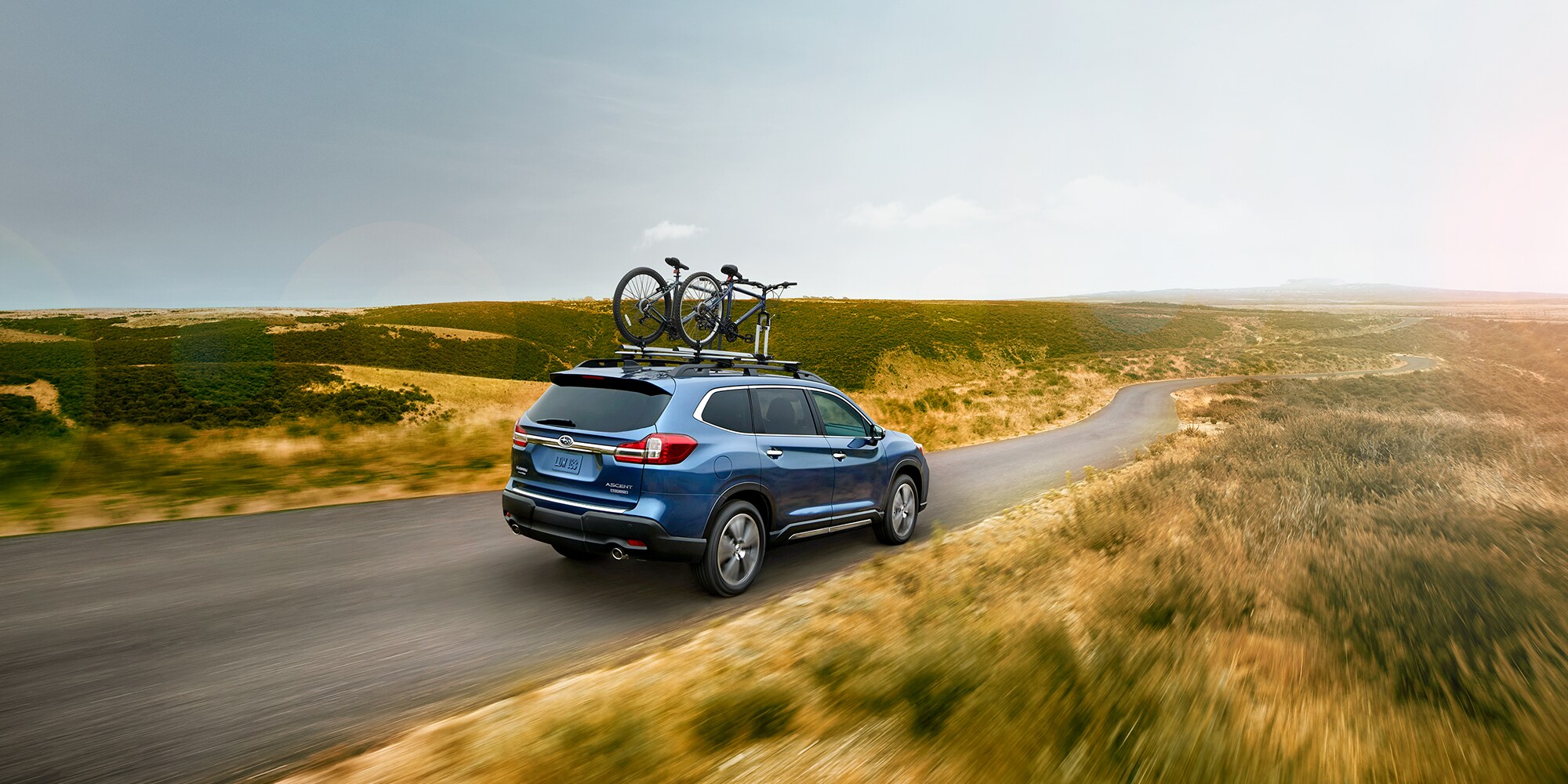 2021 Subaru Ascent Comparison
Comparing the 2021 Subaru Ascent to the Competition
If you are in the market for a new family SUV, there are plenty of key elements to consider. At Hughes Subaru, our goal is to provide all the relevant information you need as you weigh your options. We have assembled all the key features of the 2021 Subaru Ascent so you can see if the model is right for your lifestyle. When compared with competing models such as the Honda Pilot, Toyota Highlander, and Mazda CX-9, it is clear that the 2021 Ascent excels in a wide range of areas. Read on for a closer look at how the Ascent stacks up next to the competition!
Performance
The 2021 Ascent offers standard Symmetrical All-Wheel-Drive, while models such as the Toyota Highlander and Honda Pilot come with standard front-wheel-drive. All-Wheel-Drive is an option for the Highlander, Pilot, and new Mazda CX-9, but the Subaru Ascent offers the guaranteed traction and control of All-Wheel-Drive performance across all trim levels. The Ascent is also more powerful than the new Honda Pilot, with a highly capable 277-horsepower engine.
Interior Spaciousness
The 2021 Ascent offers more front and rear legroom than the competition with 42.2". Settling in for the ride is never an issue when traveling with the latest Ascent, as the model features a luxurious interior cabin with more seating than the Mazda CX-9 while offering increased cargo space from the Highlander and Pilot. Despite its spacious and versatile interior, the Ascent has a smaller overall length than the Mazda CX-9 at 196.8" inches, while offering a track width of 64.4", lower than that of the new Toyota Highlander.
Technology and Safety
The 2021 Ascent introduces new safety features that set it apart from the competition. Standard driver-assist systems include the EyeSight suite, which offers Adaptive Cruise Control, Lane Centering, and steering-responsive LED headlights.