The 2022 Subaru Love Promise Customer and Community Commitment Award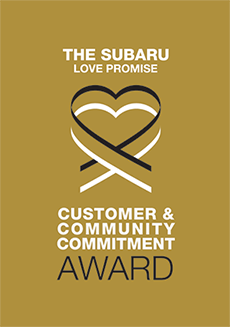 We've been nationally recognized for our dedication to our customers, our community, and the Subaru Love Promise.
We're honored to receive the 2022 Subaru Love Promise Customer and Community Commitment Award. This award nationally recognizes elite Subaru retailers who provide an exceptional customer experience at every interaction with Subaru. These retailers have also demonstrated an outstanding commitment to supporting passions and causes in their local communities in important areas such as the environment, community, health, education, and pets.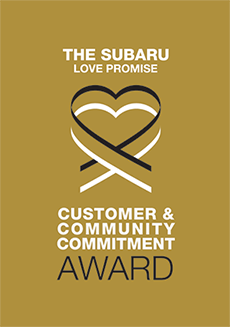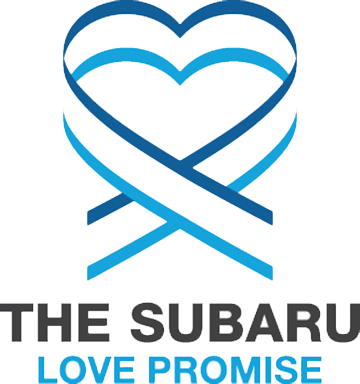 What is the Subaru Love Promise?
Subaru and our retailers believe in making the world a better place and the Subaru Love Promise is our vision of respecting all people. This is our commitment to show love and respect to our customers and to work to make a positive impact in the world.
How is Hughes Subaru dedicated locally to the Love Promise?
Our Love Promise can be seen in various partnerships with local charities and non-profits. We're grateful for the opportunity, not only to be a part of our community, but to serve it as well.
Athens Area Humane Society
Athens-Clarke County Schools
Athens Community Council on Aging
The Cancer Foundation of North East Georgia
Love Promise Stories from Hughes Subaru
Subaru and Hughes Subaru believe in making a positive impact on the communities in which we live and work. We uphold that belief through our Love Promise Community Commitment. Every month, we select inspiring stories from customers and partners from around our area who strive to support our collective commitment and feature them here
Community donates for senior citizen Thanksgiving - Leslie T
Hughes Subaru loves to help! In November, Hughes made a significant contribution to Athens Community Council on Aging and Campus Kitchen at UGA's annual Turkeypalooza campaign. The Turkeypalooza event provides local senior adult households with a traditional Thanksgiving meal, either through a bag containing all the ingredients needed to cook a tasty holiday meal- including a turkey- or, for those who cannot or prefer not to cook for themselves, a plated meal lovingly prepared Campus Kitchen volunteers. Additionally, Turkeypalooza raises funds to help ACCA and Campus Kitchen combat senior hunger all year long. Hughes Subaru appreciates the opportunity to help make sure that everyone in our town has enough to eat, at Thanksgiving and year-round.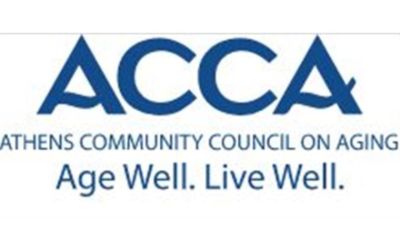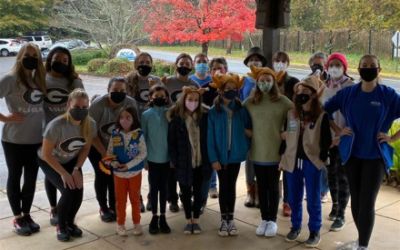 ---
Community becomes Santa to local senior citizens - Hughes S
Each year, Athens Community Council on Aging and Home Instead senior care partner with local organizations and businesses, including Hughes Subaru, for the Be A Santa to A Senior initiative. This program strives to ensure that the holidays are merry and bright for senior adults in Athens. Hughes Subaru was home to one of the community Christmas trees that display ornaments indicating specific seniors' holiday wish lists. Customers and staff selected ornaments, purchased gifts, and turned them over to ACCA and Home Instead for distribution. In total, more than 860 seniors received holiday gifts this year thanks to the generosity and kindness of local citizens and businesses like Hughes Subaru. Hughes Subaru's support certainly brought joy to some of our neighbors in need this holiday season!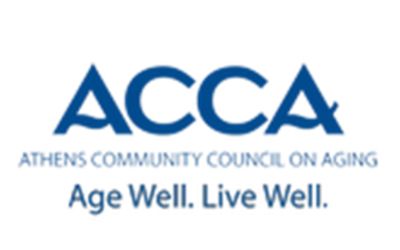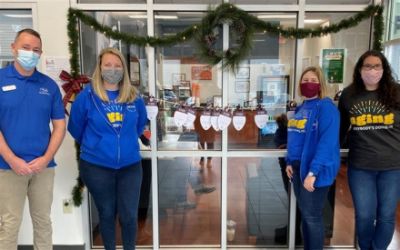 ---
5 Year Partnership Raises over $133,000 for Pets - Jed K
We want to thank Hughes Subaru for their commitment to the pets in our community going on 5 years strong! This year we celebrated with Hughes Subaru to commemorate this partnership and in that time, they have helped Athens Area Humane Society raise over $133,000 for homeless pets in our care! These donations have helped to find homes for over 7,000 dogs and cats in our community, assisted hundreds of pet owners with pet food that might have otherwise gone hungry, paid for medical care for pets that needed emergency services, provided humane education opportunities for 200 kids and beyond! We couldn't work towards a better community for pets without their assistance, AAHS loves our Hughes Subaru family!
---
Committee Raises Money for Young Adults in Need - Marah B
We wanted to thank Hughes Subaru for your sponsorship of the Lydia's Place "Coming Home" Gala. Your support helped us to raise over $43,000 at this year's event! Lydia's Place serves young adults who have experienced foster care or homelessness by providing basic needs including housing, clothing, transportation and more. The money that was raised at this event will go directly to helping continue the mission of Lydia's Place. It was a great event and we sincerely thank you for being a part of it. You are a blessing to our students and to our community. Lydia's Place began in 2016 with a group of women who gathered for eight months to pray about how to best serve older kids in foster care. To date, Lydia's Place has served over 800 young adults on 25 college campuses around the state of Georgia. We currently have 20 local bedrooms, right here in Athens, to provide housing for our students on four college campuses. Lydia's Place also has a boutique with clothing and a warehouse with furniture and household items to meet the needs of young adults who didn't have a family to set them up for independence. Each week the students that we serve gather to participate in our Cycle of Hope Program where they learn life skills such as goal setting, communication, problem solving, punctuality, money management and community service. These students have beaten the odds by simply being a college student. Lydia's Place comes along beside them and helps by providing basic living needs while promoting their growth and independence. The "Coming Home" Gala is a major fundraiser for Lydia's Place. The Hughes Subaru sponsorship of the event is a part of what made this such a great success. You truly lived up to the Subaru Love Promise of being more than a car company. You showed love and respect to these students who have one thing in common; a challenging childhood and a dream for a better tomorrow. You truly are making the world a better place starting right here in Athens, Georgia. And we thank you
---
Athens Nature Center 5k raises funds for education - Marah B
On behalf of the Board of Directors of Sandy Creek Nature Center, Inc., I want to thank you for Hughes Subaru's $2,500 sponsorship of the Jack-O-'Lantern Jog held October 17. Both volunteers and participants enjoyed the spectacular fall day. But, most importantly, we were able, with your help, to raise funds vital to supporting the Nature Center. As you may know, SCNC has been a leading center for environmental and natural science education in the Athens area for nearly 50 years! It was founded by a small group of dedicated citizens in 1973 when the 225-acres of forest and wetlands were zoned for commercial development. Since that time, the Nature Center has continued to expand and improve both the facility and the programs we provide. Despite the recent uncertainty of the COVID-19 pandemic, it has been a very busy year here at the Nature Center. We have completed the Nature Playscape, an outdoor exploration zone for children located in the former garden area behind the Education & Visitor Center. Now, we look forward to a project that will install interpretive exhibits at the 1800s brick factory located on the site. Simply stated, your generous contribution has greatly enhanced our ability to provide unique outdoor-themed recreation and education programs to the over 50,000 visitors who utilize the Nature Center each year. We are extremely grateful to Hughes Subaru!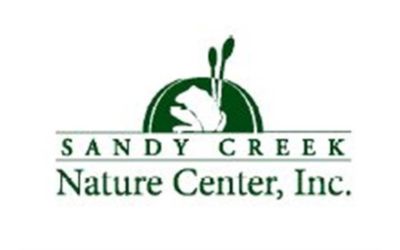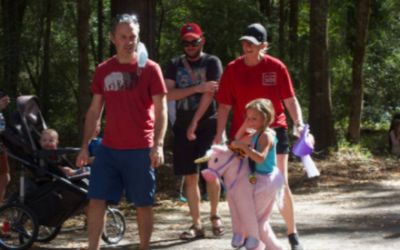 ---
Books for Keeps thrives and grow with students - Marah B
Dear Hughes Subaru, Thank you. With another spring of school precautions and uncertainty, we were once again wondering how we would make our 2021 distributions a success. But thanks to you, your gifts, and your support, we were able to distribute 108,000 books to 9,437 students in FIVE Georgia counties. You are the key to the continued success of our program. This letter serves as your tax receipt for your donation of $1,000.00 which we received on 8/9/2021. We simply cannot overstate how grateful we are to you. Thanks to your gift, we gave continued to operate at full steam these past 15 months. From continuing to improve the usability of our custom e-Commerce website for students to pick their books to continue to grow and change our warehouse space to meet the needs of not only distributions but also a space for the community to come and "shop" for free books, your support allows us to adapt to the needs of our students and their families. This year, we were able to also improve the efficiency of our distributions, from 2.5 months last year for fulfillment down to just one month! We are also able to knock our small Refill the Shelves fundraising goal of raising $9,4237- one dollar for each student served this spring-out of the water! We have also just had another dream come true- we just officially purchased what will become our community bookmobile! We are preparing for a fall season full of community engagement, family literacy outreach, and the school collaborations we have so missed this past 17 months. It sends a powerful message to the students we serve that we not only have been able to survive, we have also been able to thrive and meet students where they are- wherever they may be. As is always the case, this work of literacy and educational success is community work. Thank you for being that community. Sincerely, Justin Bray Executive Director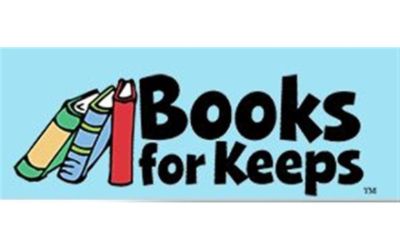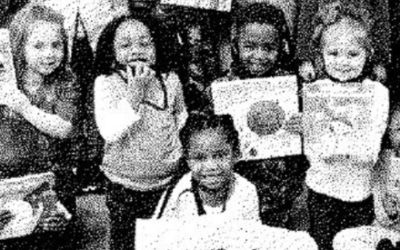 ---
Local elementary school receives donation - Bipul S
On behalf of everyone at AdoptAClassroom.org and Oglethorpe Avenue Elementary School, we want to extend our gratitude to you and the entire team at Hughes Subaru. Your generous donation will make a meaningful difference in the lives of so many students in your community. In addition, Oglethorpe Avenue Elementary School has asked us to pass along their gratitude for the impact your donation will make. This school year, more than ever before, our educators and students need support. This year alone, Subaru and its retailers will benefit more than 114,00 students and teachers with the tools they need for a successful school year.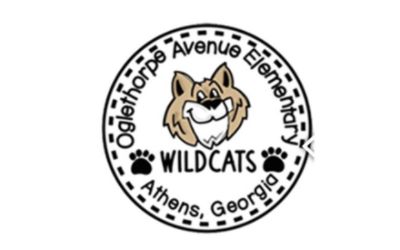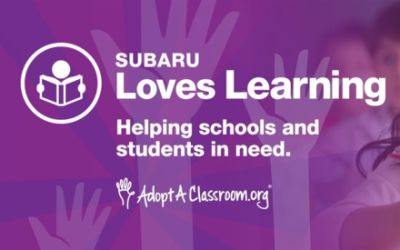 ---
Hughes Subaru partners with local human society - Jed K
The Athens Area Humane Society, the largest affordable spay/neuter clinic and adoption center in the Athens, GA area is celebrating five years of partnership with Hughes Subaru. Since 2015, AAHS and Hughes Subaru have partnered to help homeless pets in the Athens, GA community. Donating a total of $126,959.00 to AAHS during the partnership. Donations have allowed AAHS to house, feed, care, and change the lives of roughly 2,000 pets during this time. Hughes Subaru does not just donate--hosting food drives, adoption events, and other community programs to bring people and pets together are a few ways Subaru extends a helping hand. Together, AAHS and Hughes Subaru have united over 60 pets with forever homes by hosting adoption events at the retailer alone. "Without the support of our local community, especially partners like Hughes Subaru, AAHS couldn't do the lifesaving work we do. Working with the Hughes Subaru team is always a wonderful and uplifting experience, their commitment to support their community and its pets is genuine, and I can't say thank you enough," says Jed Kaylor, Program Director for AAHS. This extraordinary commitment to the community is perfectly expressed by Hughes Subaru receiving the 2021 Subaru Love Promise Customer and Community Commitment Award. This award nationally recognizes elite Subaru retailers who provide an exceptional customer experience at every interaction with Subaru. These retailers have also demonstrated an outstanding commitment to supporting passions and causes in their local communities in important areas such as the environment, community, health, education, and pets. AAHS and the pets they help couldn't agree more. "I am passionate about animals, all kinds, but especially dogs. What a privilege as a business owner to make a tangible difference in my community through the Subaru Love Promise program. I consider this partnership to be one of my most fulfilling accomplishments." says Apryl Hughes President for Phil Hughes Automotive Group.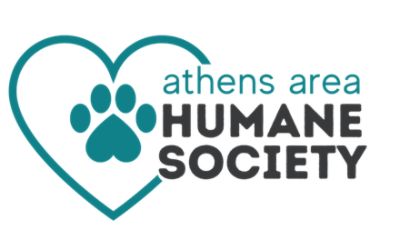 ---
Celebrating National Nurses Day - Marah B
Because of the COVID-19 pandemic, the past year has been the most challenging time for nurses in many generations. The support of people and businesses in our community has been – and continues to be – a ray of sunshine that helps our front-line caregivers face the tremendous emotional and physical challenges of the pandemic. We are so appreciative of Hughes Subaru for providing 250 delicious Chick-fil-A lunches with bottled water from Sam's Club for the entire weekday nursing staff of our Athens hospital on May 6, National Nurses Day. Their generosity lifted a lot of spirits that day, and let our nurses know how much they are loved and appreciated by the community.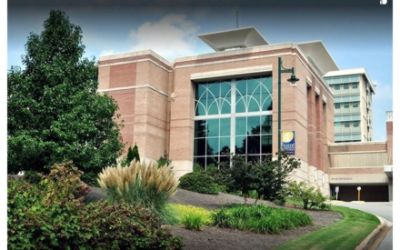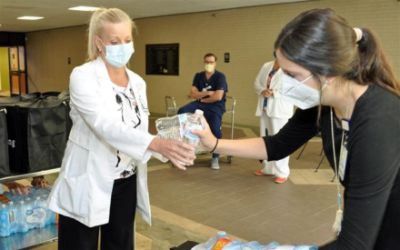 ---
Subaru Loves Pets Adoption Event - Jed K
Each year Hughes Subaru and AAHS have partnered to find loving, permanent homes for homeless pets in our community. Our 2020 Subaru Loves Pets Event was a huge success finding homes for 10 pets in just the first hour! On top of this success, Subaru showed even more love by donating an additional $100 per pet adopted during the entire month of October, helping to raise over $3,000 for the animals! Due to the pandemic, many shelters have had to quickly adjust their operations to continue to fund life-saving efforts, the support of our local Hughes Subaru cannot be understated. We cannot say thank you enough, but most importantly, our pets thank you.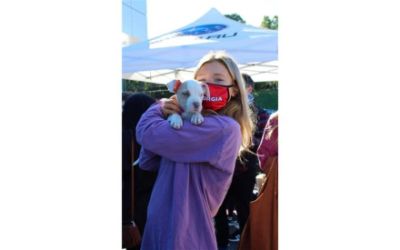 ---